Congratulations, Monterey!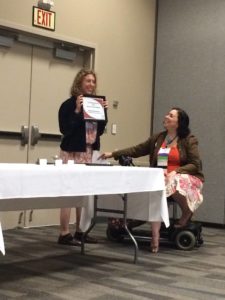 Monterey Buchanan's sermon, The Disability Come to Jesus Talk, was selected as the winner of the first annual EqUUal Access Sermon Contest.  The award was presented as part of the EqUUal Access Celebration at General Assembly 2016.  You can read the sermon and find out more about Monterey on our new Sermons page under the Resources tab
Information for submitting a sermon for consideration for the 2017 Sermon Contest will be posted here when available!