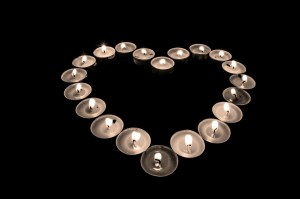 Dear Ones,
Our Unitarian Universalist tradition reminds us of the power of Love to carry us through times of adversity. It's a message we in the disability community know well, from our own experience and history.
Many in our far flung and diverse community are feeling the weight of increased apprehension today.  We know too well where this rhetoric of hate can lead – devaluing our humanity, cutting vital services, undermining our rights, and putting lives in peril.  My heart breaks with the knowledge that many Americans, many Unitarian Universalists, will not notice, their attention riveted on the damage to other communities on the margins.  My heart reaches out to yours in these difficult times.
Whether we consider ourselves disabled or a person with a disability, or neither, I have faith that the trying times ahead will bring us together.  We are creative, resourceful, and resilient people!  We will not be deterred.
As we traverse these difficult days, if you feel anxious or invisible, or stressed in some other way, please, practice the both/and of taking care of yourself and reaching out to receive support, and to offer it when you can.
I got up this morning and I lit a chalice: "In this cup, symbol of community, I kindle this light of love, hope, and justice that it may be a beacon in a hurting world." Now, it has never been my practice to light a chalice when I get up!  But today, that small ritual let me feel connected to our faith, our values, and this community.  May this be our gift to one another: you are not alone.
Regards,
Suzanne
Suzanne Fast
President, EqUUal Access