Sermon Contest Winners
Beginning in 2016, EqUUal Access sponsors a contest for sermons related to disability.
2017 Sermon Contest Winner:  Kimberley Jackson
Disability, Identity, and the Circle of Life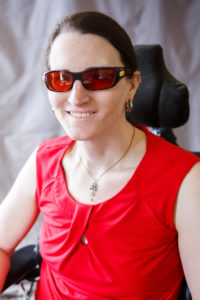 Dr. Jackson
grew up in New Jersey and went to college at Rutgers University, where she graduated with a B.S. in Biomedical Engineering. She attended medical school at the University of Medicine and Dentistry of New Jersey, School of Osteopathic Medicine, from which she graduated a Doctor of Osteopathic Medicine in 2008. After medical school, Dr. Jackson specialized in family medicine and practiced in Pueblo until 2012, when symptoms of Ehlers Danlos Syndrome forced her to leave practice.
She moved to Denver in 2013, where she is now using her experience as a physician and a person with a disability to work on health policy issues in Colorado. Dr. Jackson helped to create a workshop about disability for medical providers, and has been to over a dozen clinics around the state to facilitate trainings.  She serves on two committees for Colorado Medicaid: she is the vice chair of the Pharmacy and Therapeutics committee, and was appointed by Governor Hickenlooper to the State Medical Assistance and Services Advisory Council. Dr. Jackson is also a board member of the Phamaly theater company for people with disabilities, and of the Colorado Cross-Disability Coalition.
In her spare time, Dr. Jackson enjoys writing and teaching faith formation and religious education at the First Universalist Church of Denver. If she can get her health to start cooperating a bit more, she is hoping to attend seminary at the Iliff School of Theology in Denver and to become a Unitarian Universalist minister.
2016 Sermon Contest Winner: Monterey Buchanan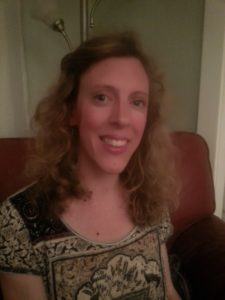 The Disability Come to Jesus Talk
About the 2016 EqUUal Access Sermon Award Winner
Monterey Buchanan was raised in the First Unitarian Church of Denver, where she still attends as a member of the 20s and 30s group. As a teen she was active in the church youth group, cooking meals for homeless teens at Urban Peak shelter, and participated in youth services.  During an off-campus semester in New York City, Monterey studied playwriting and began to write in support of positive disability portrayals in media with the help of her program director and Alliance for Inclusion in the Arts.  Monterey is very grateful for the opportunity to merge faith and writing about disability rights, the support of her family and friends, and to EqUUal Access for encouraging conversations about disability at a time when the discussion is more important than ever.