Sermon Contest Winners
Beginning in 2016, EqUUal Access sponsors a contest for sermons related to disability.
2016 Sermon Contest Winner: Monterey Buchanan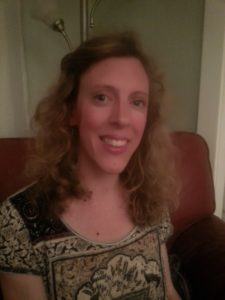 The Disability Come to Jesus Talk
About the 2016 EqUUal Access Sermon Award Winner
Monterey Buchanan was raised in the First Unitarian Church of Denver, where she still attends as a member of the 20s and 30s group. As a teen she was active in the church youth group, cooking meals for homeless teens at Urban Peak shelter, and participated in youth services.  During an off-campus semester in New York City, Monterey studied playwriting and began to write in support of positive disability portrayals in media with the help of her program director and Alliance for Inclusion in the Arts.  Monterey is very grateful for the opportunity to merge faith and writing about disability rights, the support of her family and friends, and to EqUUal Access for encouraging conversations about disability at a time when the discussion is more important than ever.